Order Picker
OPX 20-25
Thrillingly dynamic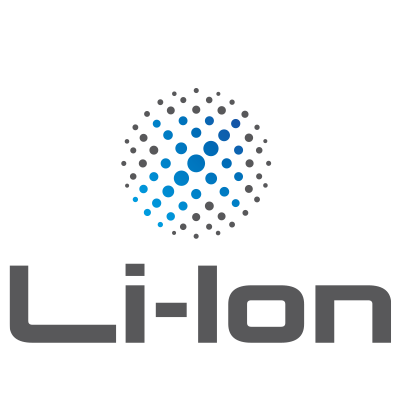 High handling performance thanks to load capacity of up to 2,500 kg
Simultaneous steering, lifting and driving without changing grip using the STILL Easy Drive steering wheel
High availability due to optionally available lateral battery change and Li-Ion technology
Taotlege OPX 20-25
Palun täitke allolev vorm. Me võtame teiega ühendust niipea kui võimalik.
Be it retail trade, automotive or food industry: the STILL OPX horizontal order picker with a load capacity of up to 2.5 tonnes is an innovative allrounder. Its versatility makes it the optimal vehicle for every application profile. Ever efficient, reliable and inspiring in its dynamic virtues. The operating concept represents the biggest evolutionary steps since the invention of the wheel: Try the height-adjustable STILL Easy Drive steering wheel with an integrated display. You will have never driven a vehicle more intuitively or manoeuvred a 12 km/h fast horizontal order picker more comfortably as well as precisely - all of this without changing grip.

If desired, the OPX can literally propel you, too - with the optionally avaible raisable driver's station. This not only raises the cabin to a picking height of 2.80 m, but the STILL Easy Drive steering wheel rising as well. This means you can manoeuvre the vehicle at this level and directly move to the next picking station, saving valuable time. Battery capacities of up to 620 Ah allow for an extensive range. All models are also available with Li-Ion drive: this means that short interim charging breaks allow for 24-hour operational readiness.
---
The OPX 20-25 in detail
Simply easy
High driving comfort due to height-adjustable, electric steering wheel with automatic neutral position
Less need for training thanks to intuitive display and control unit
Freedom of movement on the wide operator's platform with optional extra narrow backrest
Maximum energy savings with the ECO driving program
iGo neo vehicles drive, steer, accelerate and brake independently and follow their operator at every turn
Simply safe
Fatigue-free mounting and dismounting via the low vehicle entrance
Excellent visibility thanks to LED daytime running light, Safety Light and Safety Light 4Plus
Increased safety when cornering with Curve Speed Control and Dynamic Drive Control
Less wear on the forks due to speed reduction with lowered forks
iGo neo offers maximum safety for people in the warehouse environment thanks to a unique and multi-level safety concept
Minimisation of impact damage even when the OPX iGo neo is driven manually
Simply connected
Operator management, shock detection and access protection with FleetManager 4.x
Early detection of a flat battery with the LED daytime running light Plus
Integration into customer processes via automation interface and MMS preparation
iGo neo: safe and reliable operator recognition thanks to the hybrid tracking system, even during Z-picking
Simply powerful
High handling performance thanks to a load capacity of up to 2,500 kg
Powerful, reliable and low-maintenance 3-kW three-phase AC traction motor
Fast goods handling through powerful acceleration and a travel speed of up to 14 km/h
Cornering stability and optimum traction with the optional 5-wheel chassis
iGo neo: up to 75 % less mounting and dismounting to relieve the operator; picking performance is significantly increased compared to conventional picking
Simply flexible
High picking performance without mounting and dismounting thanks to pedestrian operation
Fast order picking on the first level with fold-down step and raisable operator's platform
Prevention of back pain with optional air-cushioned driver's stand and folding seat
Flexible use of in-house batteries with the tray for batteries by other manufacturers
OPX and OPX iGo neo as basic vehicles available in different variants according to the individual picking requirements
---
Downloads
The document provided for download is the updated version of the operating instructions for the standard truck. It does not include descriptions of customer options (Customer Option). For a concrete truck, please request the respective specific manual according to the serial number and the year of production from the STILL spare parts service.
---
Model Overview
| Model | Maximum capacity (kg) | Maximum lift height (mm) | Travel speed (km/h) | Battery voltage (V) |
| --- | --- | --- | --- | --- |
| OPX 20 / Li-Ion | 2.000 | | 12 | 24 |
| OPX 25 / Li-Ion | 2.500 | | 12 | 24 |