Multifunctional Truck
OCV 01
For all those aiming high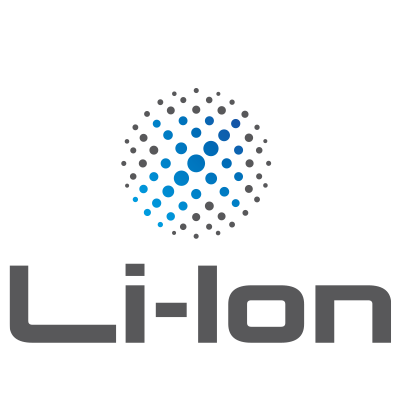 Load capacity

110 kg

Grip height

4600 mm

Speed

6,5 km/h
Safer than any ladder and more practical than any mobile scaffold: the OCV is the perfect truck for working at heights of up to 4.6 metres, for narrow aisles and for anyone that wants to pick orders up to the third racking level.
The extendible stand-on platform lifts you up to a standing height of 3 metres, which means an effective working height of 4.6 metres. You can transport 110 kg on the multifunctional truck's storage platform and 90 kg on the lifting platform. The lifting table can also be flexibly raised by up to 50 cm, which gives you optimal ergonomic access to your goods at all times. Thanks to its compact dimensions, you can manoeuvre the OCV easily and safely in even the tightest spaces.
And it's always ready to go whenever you need it: a lithium-ion battery that can be interim charged quickly and the appropriate charger are integrated as standard. As soon as the stand-on platform starts to lift, the doors of the driver's platform lock automatically, so that you are optimally protected. This also applies for your environment: the OCV is fitted with the STILL Safety Light as standard: a blue spotlight projected on the floor in front of the truck gives other people in the warehouse early warning that the truck is coming. Whether in the small parts warehouse, in DIY stores, in archives, building management applications or at events: the OCV allows you to work safely, ergonomically and effortlessly at all times!
Compact dimensions

enable use in the tightest spaces


---
Always ready for use

thanks to lithium-ion battery with integrated charger
---
Optimal protection for operator and environment

thanks to features such as the STILL Safety Light
---
Work on a safe stand-on platform

at heights of up to 4.6 metres
Taotlege OCV 01
Palun täitke allolev vorm. Me võtame teiega ühendust niipea kui võimalik.
---
The OCV 01 in detail
The "Simply Efficent" factors: Performance attributes as a measure of economic efficiency
Simply easy
Safe and easy operation with no driving licence required

Interim charging at any 230 V socket thanks to lithium-ion battery and integrated charger

Low access point enables the operator to effortlessly board and exit the truck
Simply powerful
Load capacity up to 90 kg on the lifting platform and up to 110 kg on the transport platform

Lifts operators and goods effortlessly and safely to a working height of up to 4.6 metres

Driving speed of up to 6.5 km/h
Simply safe
The STILL Safety Light increases safety for everyone in the warehouse

Safe manoeuvring even at great working heights thanks to automatic adjustment of the maximum speed

Automatic locking of the door protects the operator when the stand- on platform is raised

The stand-on platform can also be lowered by a second person from floor level
Simply flexible
With a total weight of just 800 kg, the truck is ideally suited for use on mezzanine floors or in lifts

Secure storage space thanks to storage options such as cup holders and document holder

Suitable for order picking work from the floor up to the third racking level

Range of possible applications from small parts warehouses through to a ladder replacement in building management or the events industry
Taotlege OCV 01
Palun täitke allolev vorm. Me võtame teiega ühendust niipea kui võimalik.
---
Model Overview
| Model | Maximum capacity (kg) | Maximum reach height (mm) | Travel speed (km/h) | Battery voltage (V) |
| --- | --- | --- | --- | --- |
| OCV 01 | 110 | 4600 | 6.0/6.5 | 24 |
---
Downloads
The document provided for download is the updated version of the operating instructions for the standard truck. It does not include descriptions of customer options (Customer Option). For a concrete truck, please request the respective specific manual according to the serial number and the year of production from the STILL spare parts service.
---
Kontakt
Täitke vormi
Võtame Teiega ühendust esimesel võimalusel.
Helistage oma ekspertnõustajale
Otseühendus teie ekspertnõustajaga
Taotlege OCV 01
Palun täitke allolev vorm. Me võtame teiega ühendust niipea kui võimalik.
/4380/11375/11379/11391/23852